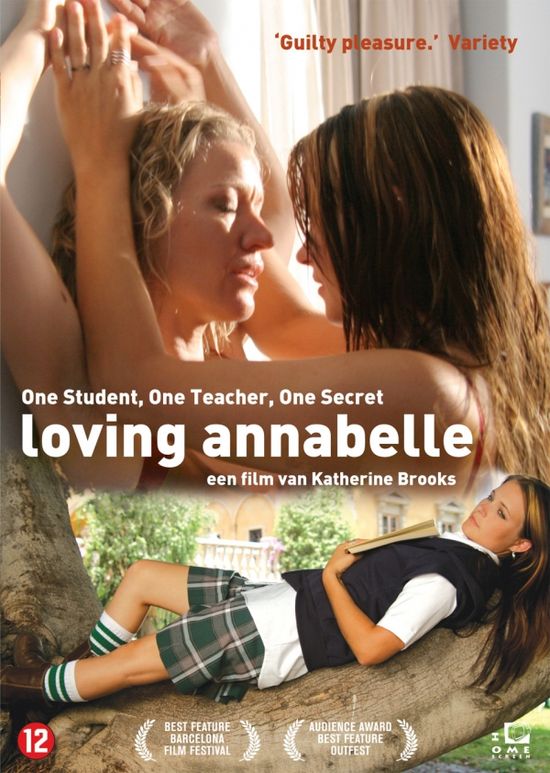 Year: 2006

Duration: 01:19:59
Directed by: Katherine Brooks
Actors: Erin Kelly, Diane Gaidry and Laura Breckenridge
Language: English
Country: USA
Also known as: 
Description: Katherine Brooks has created a luminous positive film about the special relationship the young student teacher Annabelle and Simone . The plot tells us not about intimate relationships of lesbians , and about the subtle psychological relationship in which is dominated by love. On one side of the story and the kind of trite – new girl comes to school and she has a relationship with the teacher , and it does not matter what sex the teacher, on the other hand enjoyed it so beautifully and boldly that nothing to complain about .
Annabelle came to a new school with a strong religious bent, but that does not stop her to express themselves freely and to express what she feels. She is independent, smart, elegant, beautiful, dressed with taste. He likes to talk back and it defies society. Not afraid to ask questions that are interesting to her . And she meets a charming Simon. They fall in love with each other without noticing . First friendships are tied , then gradually appears more hot feeling. However, Simon's hiding it , it is not easy to play the role of the teacher and at the same time torn from the senses to the pupil. Especially in a Catholic school that love is scandalous and unacceptable.
Annabelle is seeking a meeting with Simone , trying to show that a sense of the most beautiful thing on earth . They are beginning to combine the similarity of stories from former lovers . Both girls disappeared from their lives , leaving pleasant memories. Annabel wears a rosary , despite the prohibitions guardians of "order ." They are meant to her much more than just a decoration , and symbolize eternity feelings. Cross Simone recalls the love of her beloved dead, but her memory lives in Simon . It keeps the memories of the beloved in your heart and do not forget about what happened. Love, even though she is gone, the road is still a man if he sincerely loved.
Annabelle and Simon approach each other, because love is again looking for hearts that break out sparks of passion. For the society they perverts and cause a shock to others. I was under the impression that the abbess of the school itself indifferent to Simone , but is afraid to conceive of it. After learning about her relationship with Annabel , it is possible not only ashamed of feelings Simone , but also jealous .
Erin Kelly looked at the image of Annabelle just wonderful. Diane Geydri coped well with the role of Simone . Michelle Horn perfectly played bitchy lover Kristen do bad things . All the characters are chosen for this well, anybody superfluous .
A beautiful film without the vulgarity , it is not even close to the bed scenes . It was possible to show that women between the important spiritual relationships , not sex .

There's also another movie with a similar plot – Bloomington
Screenshots:
Download: