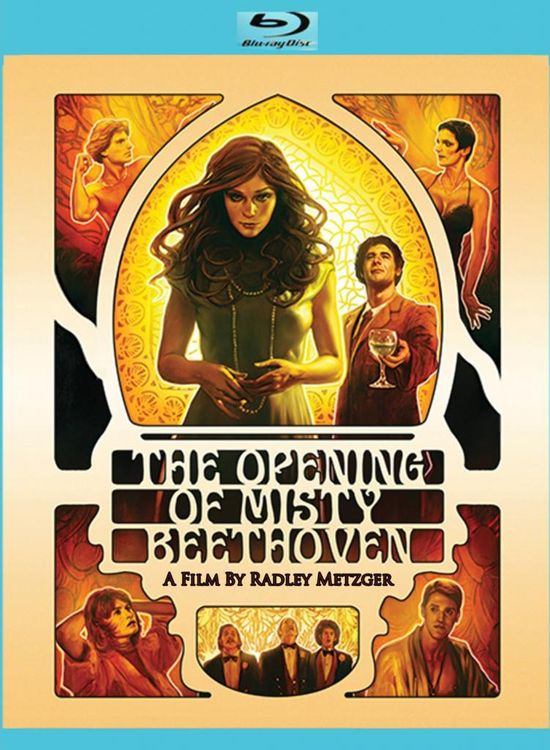 Year: 1976
Duration: 01:24:26
Directed by: Radley Metzger
Actors: Constance Money, Jamie Gillis, Jacqueline Beudant
Language: English
Country: USA
Also known as: Misty Beethoven, Paraíso Sexual, Paraíso porno, Society, Tänk på saken, Misty Beethoven
Description: Absolute classic golden-age porno-chic. Possibly the best porn film ever? Not in terms of the porn – I find 70s sex a snooze – but in terms of being a proper film. Cynical and disillusioned with life streetwalker Misty meets sexologist, who is convinced that his best to turn this loss of taste to love a woman in the real queen of passion. Obeying his will, Misty is tested, is involved in acts of homosexuality, gradually becoming a new person. Dr. literally sculpts her own ideal of the beloved. But whether he can keep himself under medical ethics, whether their relationship will remain in the relationship "doctor-patient"?
Review: The Opening of Misty Beethoven (1976) have some sequences which are simply
unforgettable. Firstly on Seymour and friends celebrations where they left Misty. In a single
take, she silently scans in the empty room before going into the corner, covering her eyes,
and beginning to weep. Quite a touching scene indeed, in its own strange way of course. The
second occurs at the movie's end, when Misty returns to Seymour. He was criticising on a
film where he himself film Misty while she was performing, until finally Misty lets him know
he's gone too far. The movie ends with Misty in control of Seymour (while he's in bondage
gear) and he's happy with that arrangement! Haha…..
This classic has the characteristic of being the first widely-released porn movie to feature
female-on-male pegging (a sexual practice in which a woman penetrates a man's anus with a
strap-on dildo). Might be trying it on my next encounter!
Screenshots:
Download: