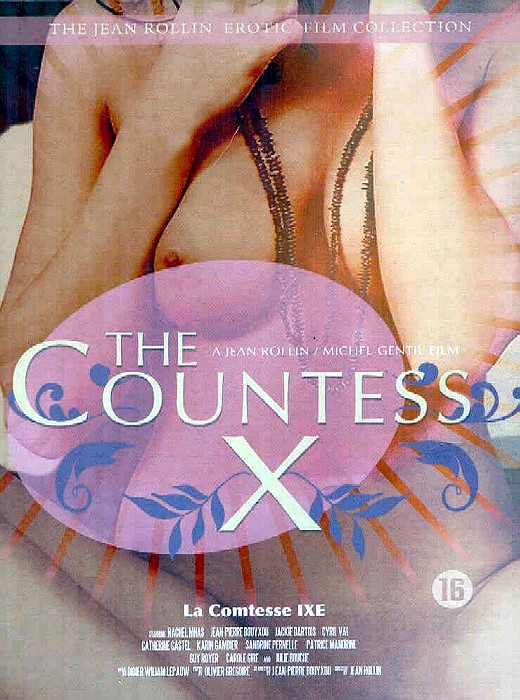 Year: 1976
Duration: 01:20:05
Directed by: Jean Rollin
Actors: Rachel Mhas, Jean-Pierre Bouyxou, Jackie Dartois
Language: French (Engish subs)

Country: France

Also known as: La comtesse X, Sueurs chaudes
Description: Rollin's avowed love of serials is intermittently evident here. This in fact often looks and feels like a silent serial (slowed down but not sped up, at quotidian Rollin fps), perfectly enhanced by Didier Lepauw's bouncy, sarcastic free jazz score.
Jean-Pierre Bouyxou served as assistant director (and turns up as the thief in white). The at times light touch is more characteristic of him than Rollin, though there's plenty of imagery and even occasional atmospherics betraying its credited (under his standard nom de porn) director's hand. There are also a lot of orgies, and platinum blonde goddess Karine Gambier (one of many inexclusive crushes of mine).
Co-produced by Lionel Wallman's Nordia Films (a regular Rollin collaborator) and Impex films, a production company that backed a dizzying array of cheap European ex- and sexploitation in the 70's (including Jean Claude Roy's cold, in-your-face Brigade Call Girls – in its hardcore cut one of the best uses of explicit sex scenes justified by the narrative, not halting but intensifying it) and Franco's Sadomania.
Screenshots:
Download: