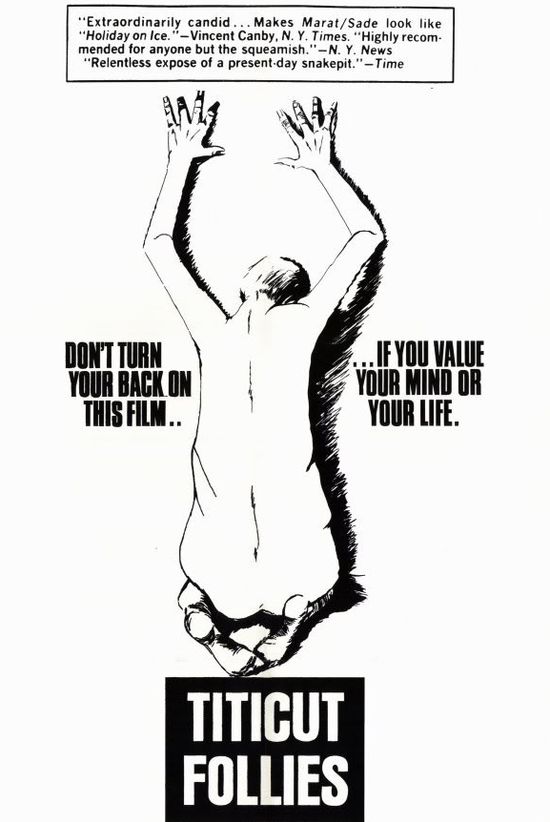 Year: 1967
Duration: 01:23:59
Directed by: Frederick Wiseman

Actors: 
Language: English
Country: USA
Also known as:Siilipäiden revyy
Description: Titicut Follies could quite possibly be the most disturbing documentary ever made, and Frederick Wiseman could quite possibly be the best documentarian that ever lived simply because the man's eye and camera lens seemed to be as one. Watching Wiseman scan a scene and pick up minute details and then pan to another detail is a wonder to watch. It's quite the opposite of Riefenstahl's panoramic work, but every bit as amazing.
Wiseman's documentary was filmed in 1966 at the Bridgewater hospital for the criminally insane, and was quickly banned for over 20 years by the Massachusetts Supreme Court, who ruled that the film had "invaded the privacy of the Bridgewater inmates". If there ever was an instance where an invasion of privacy was necessary to shed light on an injustice, then Titicut Follies was it. The film helped for the better to change the way that State hospitals were run, and it's still as sobering a film as it was in 1967.
Screenshots:
Download: