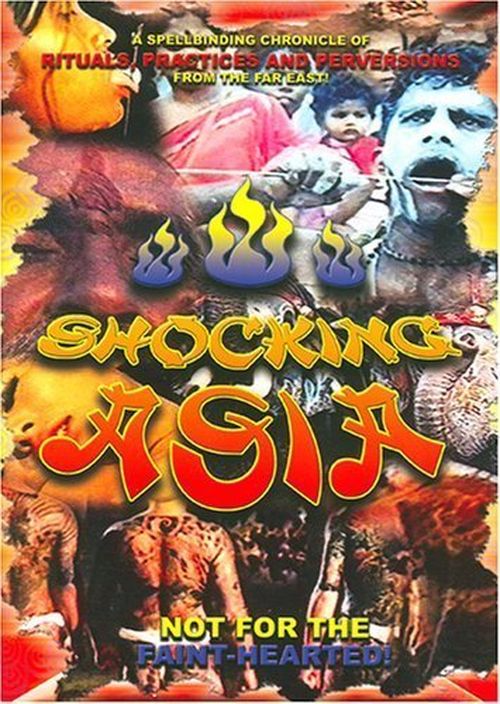 Year: 1976
Duration: 01:14:31
Directed by: Rolf Olsen (as Emerson Fox)
Actors: 
Language: English
Country: Hong Kong, West Germany

Also known as: Asia perversa – Continente del sexo y del horror, Shocking Asia – L'Asie interdite, Asia perversa
Description: So-so … Nothing really creepy and perverted , I did not see much awaited and much more. The only thing that I was very impressed and it was painful to watch as these savages victimized animals : Cashing remove the skin from the snake or reveal the shell still alive and wiggling turtle – it's just a nightmare . For the rest, I never saw anything special – just more story was about traditions and customs in Asian countries.
I, of course , also note a sex change operation , but it looks because any operation – a lot of blood and bare flesh , so it was easy to operation . Of course, if you think about how stupid they are doing it , you can feel the horror , but they have so accepted and maybe that's okay.
Cremation . This is also one of those things that will be remembered more than others. Shock I , again, have not experienced , but such an irresponsible attitude to the corpses of their relatives or friends is simply amazing. Fortunately, that in those places where the cremation, many vultures , otherwise our world would go back and bubonic plague, and a bunch of other things scarier than this movie …
Screenshots:
Download: