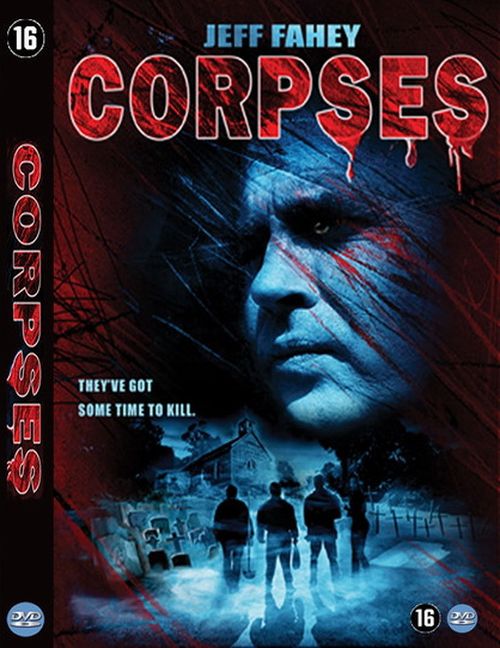 Year: 2004

Duration: 01:25:07
Directed by: Rolfe Kanefsky
Actors: Jeff Fahey, Tiffany Shepis, Stephen W. Williams
Language: English
Country: USA
Also known as: 
Description:Corpses sort of feels like a group of actors and their neighbors got together one weekend, smoked a lot of pot and then suddenly decided to make a horror film just for the hell of it.
The final result, I am happy to say, is that as stupid and infantile the film might be, the film is at least relatively fun to watch even for those people who were not involved in the multi-weekend project. Which is not to say that Corpses is a good film, for it really isn't, but it is a fun film and is particularly well-suited for a pot-heavy DVD night with the undiscerning and non-demanding boys.
But, damn it, even the boys will probably bitch about the fact that scream-queen Tiffany Shepis didn't show more tit (for a woman that supposedly has "no problems with nudity" she sure keeps her bra on waaaaaay too much). And, maybe, if the minds aren't heavily fogged by Mary Jane, the guys might also slag off about what a lousy actor Jeff Fahey is… man, the depths that man has fallen since Psycho III (1986). But maybe we shouldn't judge too hard here: not only is he at least better than he was in Lawnmower Man (1992), but Corpses is, after all, a just-for-fun weekend project.
The final result is a hit-and-miss comedy with a few truly inspirationally humorous gore sequences and a lot of so-so chuckles. The acting is broad and on occasion truly abysmal, but Robert Donovan is appropriately cheesy as the wronged mortician Fred, Tifany Shepis is, well, fuckably hot as Rhonda, the daughter of the local police chief Capt. Winston, and Lorielle New as Bas, the hooker zombie, walks away with the film every time she's on screen: a junkie while alive, Bas is a junkie for the serum while undead. Her best scene is that in which she kills another hooker and a john.
The junkie aspect, actually, is a running joke and catalyst of the film: Fred's magical revival serum only remains effective for an hour, so come 60 minutes the given zombie is scratching its arm for the next fix. But when the last of the serum gets dropped, the zombies go on a rampage…
Review:
Screenshots:
Download: