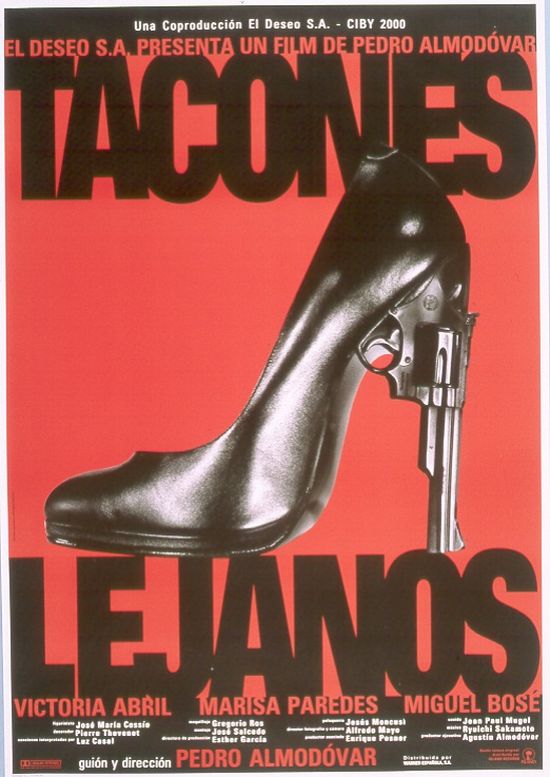 Year: 1991
Duration: 01:48:56
Directed by: Pedro Almodóvar
Actors: Victoria Abril, Marisa Paredes, Miguel Bosé, Anna Lizaran
Language: Spanish (English subs)
Country: Spain | France
Also known as: High Heels, High Heels – Die Waffen einer Frau, Talons aiguilles, Wysokie obcasy
Description: Mother and daughter are implicated in a mysterious murder. The investigation sheds light on the complicated relationships among themselves and with other people.
Review: "High Heels" – the first film by Pedro Almodovar (director of Tie Me Up! Tie Me Down! and Kika) that I watched, and so I remember that it made me just a lasting impression. Since then, I fell in love with the works of the Spanish magician! Reviewing the film again a few years later, my opinion is, surprisingly, did not change.
Ordinary life stories of unusual people who are woven together in an incredible twists of fate. Watch movies Almodovar, is like reading novels Marquez – like and you see it every day, but a closer look by still amazed all the subtleties of human interaction.
Screenshots:
Download: