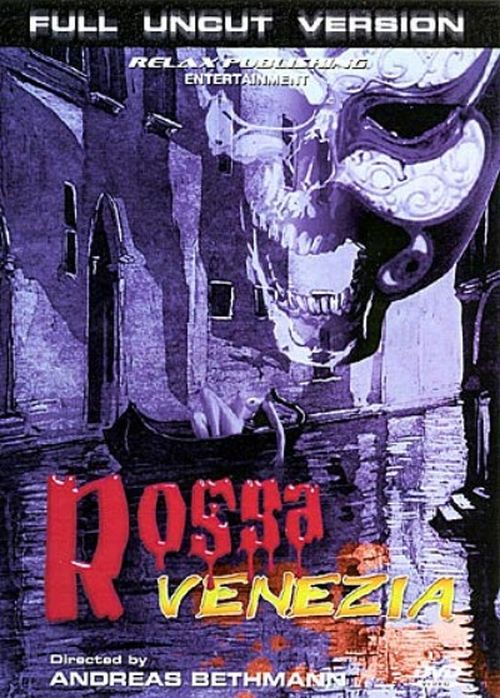 Year: 2003
Duration: 02:35:23
Directed by: Andreas Bethmann
Actors: Sabine Ironheart, Romana, Marianna Bertucci, Jens Hammer
Language: English
Country: Germany | Italy
Also known as:
Description: After the murder of her husband, Natalie Baldsarri has been sentenced for 10 years in a women's prison. During this time serious health problems overcome her. All this is expressed in the wild hatred to all other prisoners girls. In the film, there is a second story line – one of the victims of malicious Natalie leave and finds the diary of a killer, telling about brutal ways of killing his many victims. At the end of the film two main characters come face to face.
Review: Apparently, Andreas Bethmann is a great fan of Jess Franco. And this indicates not only casting (Franco and his wife Lina Romay there shone as "actors"). The entire film – a solid book of quotations of Franco. Here is a classic lesbian "Women Behind Bars» (WIP) – again purely Franko's genre. But revenge movie in the spirit of "She Killed in Ecstasy" the woman brutally cynical and sexually avenges his sort of offenders.
Bettman added that myself? Well, for example, porn. That is, every 10 minutes the actors, for no apparent reason undress and begin to mate in detail. And the details are so detailed that may well be forever instill human aversion to the sex organs. But classified "red crown" as a porn film is also impossible. After all, the task porn – exciting. And then aroused by no means out. Because mixed with wild-ugly porn scenes are acts of dismemberment, putrid decomposition, cut-off heads and other intestines.
Debilizm of the film surpasses all possible limits – some scenes are so idiotic that even the "Lake of the Living Dead" Rollin will appear after this world classics. Best of all in the film is a "pair of a million" in the face of Jesse and Lena – and if you think that's a compliment film, then you are highly mistaken.
Digital photography looks surprisingly cheap, and amateur filming is rushing everywhere. The main character – terrible as death itself, but no longer to undress. Narration more than 209 films in all the combined Franco, though he sometimes abused to the reception. No atmosphere course not – because everything looks like it's only comedy.
Be a little more professional Bettman, and the film would be shot to fame and glory like "Hostel" and "Saw", because they are the one and the same, and the "Red Venice" is shot by the same before. But no.
Screenshots:
Download: