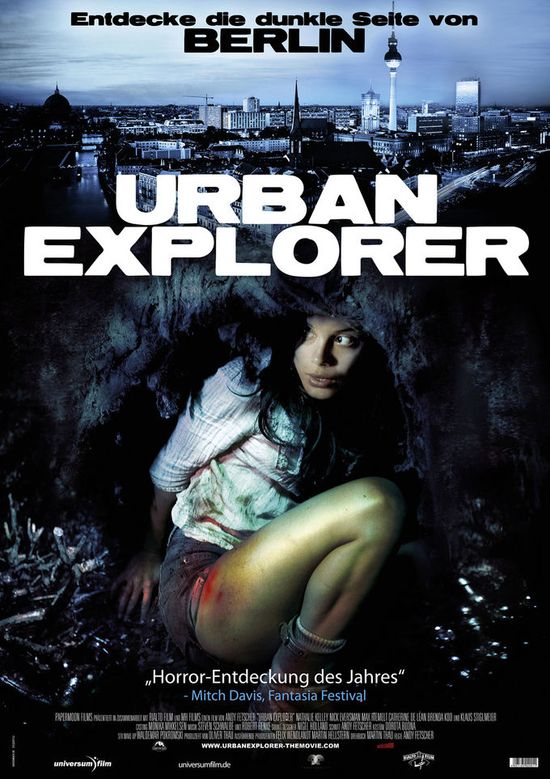 Year: 2011
Duration: 01:34:27
Directed by: Andy Fetscher
Actors: Nathalie Kelley , Nick Eversman ,  Klaus Stiglmeier
Language: English | German
Country: Germany
Also known as: Más profundo que el Infierno, The Depraved
Description: Anxious to explore the mysterious world beneath the city of Berlin, an international group of four urban explorers hires a local guide, Kris, who leads them into the rescue maze of tunnels and subterranean fortifications under the city. When their guide unsuccessfully falls, two girls from the team go in search of help, and a young American Denis with his girlfriend staying. Armin, a former East German border guard appears out of nowhere. Desperate Denis allows Armin to lead the remnants of the group — and this is his biggest mistake in life.
German horror films about cannibals, I have never seen! Four young, curious tourists, hiring a German guide for walks in the Berlin underground. That, in turn, promises to show the tourists Nazi graffiti in an abandoned bunker. Curiosity, especially in abandoned underground tunnels, leads to a tragic event: -the loss of a local guide.
The film is shot in dark colors, by the light of lanterns, dim lamps. And sometimes watch it becomes unbearable, until you get a new hero. Former German border guard, or employee of the Stasi, who knows Russian language, and even been to Afghanistan. Offers youth services salvation, a telephone and a plate of hot soup. Scenes of violence, cuts of meat, items and photos of the victims, as well as removing the skinning alive — that component of the second part of the film.
To watch or not to watch a movie, a personal matter. I while watching the film will feel neither fear nor compassion for the main characters. Only recommend for true connoisseurs of the German horror stories.
Screenshots
Download