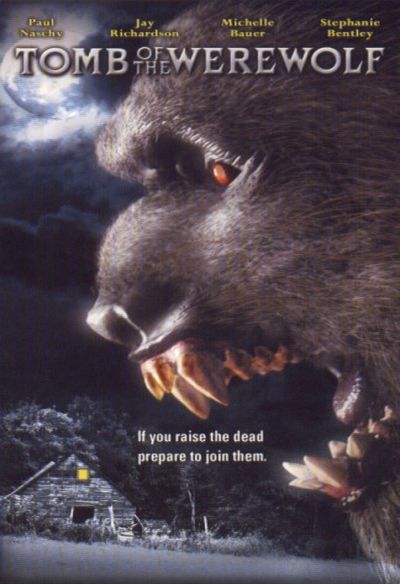 Year: 2004
Duration: 01:21:55
Directed by: Fred Olen Ray
Actors: Paul Naschy, Jay Richardson, Michelle Bauer
Language: English
Country: USA
Also known as: The Unliving (alternative title)
Description: Richard Daninsky is the heir to a castle that is said to hide treasures.
He makes a reality show out of the search for the treasure, but what he finds is the tomb of Waldemar Daninsky.
Convinced by the caretaker of the castle, the vampire Elizabeth, the heir takes the silver dagger that his on the chest of his ancestor.
That releases Waldemar to go on a rampage as a werewolf once more!
Yes. This is Fred Olen Ray's profanation of of the Naschy's most famous character – Waldemar Daninsky.
Watch and cry. Watch and hate Fred. Watch and love boobies. That's all you can do
Description Taken from Doctor Gores Blog Spot:
"Tomb of the Werewolf" is about breasts. Naked female breasts. It is not about a Tomb or a Werewolf. There is a wolf man running around but he's just filler until the next breast scene. He just liked to bite into people's necks and then run off. He couldn't run away too fast or else his wolf man beard would have flown off.
So a bunch of hunky men and hot women head to an old castle to look for breasts. It doesn't take them long to find them. Beverly Lynne and some other babes take their shirts off with gleeful abandon. It must be the full moon. It brings out the animal in them. Michelle Bauer is the maid of the castle and keeps everyone zonked out on booze and boobies. She has a thing for hairy monster men. Many breasts must come out to play before the beast can be stopped.
Screenshots
Download