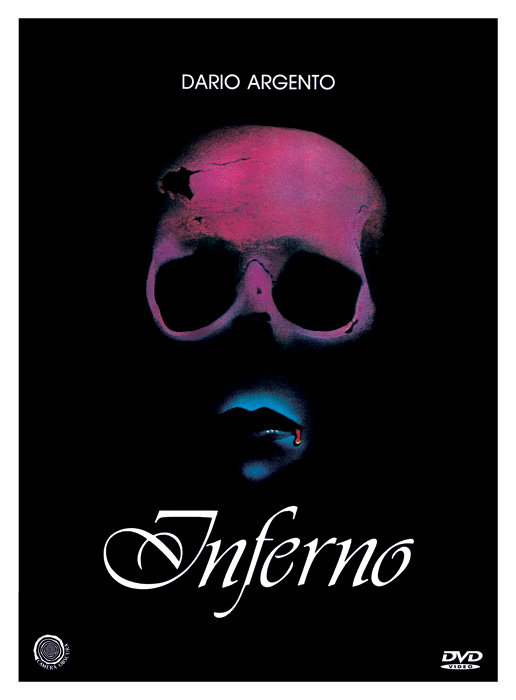 Year: 1980
Duration: 01:42:14
Directed by:Dario Argento 
Actors:  Leigh McCloskey, Irene Miracle, Eleonora Giorgi 
Language: English
Country: Italy
Also known as: Dario Argento's Inferno, A Mansão do Inferno,Rædslernes inferno, Inferno 80, Oi 3 pyles tis kolaseos, Οι 3 Πύλες της Κολάσεως, PokolPokol, Feuertanz,Horror Infernal
Description: This sly follow up to Argento's enduring horror classic, Suspiria, has remained somewhat underrated despite Argento himself claiming the film to be one of his "most sincere and purest films". Whatever the case may be, the film is remarkably Argento-esque and is a fantastic site to explore the bizarre 'film-logic' and nightmare infested universe of the master.
Review: Film «Inferno» is the second part of the trilogy Dario Argento about Three mothers. The picture has played quite a significant role in the development of the whole franchise, more revealing images of witches (mothers), as well as highlighting certain previously known facts. In terms of the effectiveness of Hell or slightly inferior Suspiria- the first part of the trilogy, but flounder «Mother of tears», which contrary to the praise and blame of viewers was a great horror.
The main action of the film develops in new York city, where there is a house a second mother, built by architect Valli, who is also the author of the diary, containing secret information about the three witches (mothers). Will a case diary falls into the hands of a girl and now the mystery, the Holy kept for centuries may be disclosed.
Picture deprived clearly shaped main character around which should rotate the main event. For a place him before the audience brought several quite dull characters. The story of each of them complements one another, eventually blended into a single, coherent and somewhat boring story.
It is also worth noting the fact of the presence in the film concept of giallo. Here it is emphasized not so clearly as in «Suspiria», however in some scenes the viewer to receive the feeling of suspense, inherent in the above mentioned genre.
Screenshots:
Download: