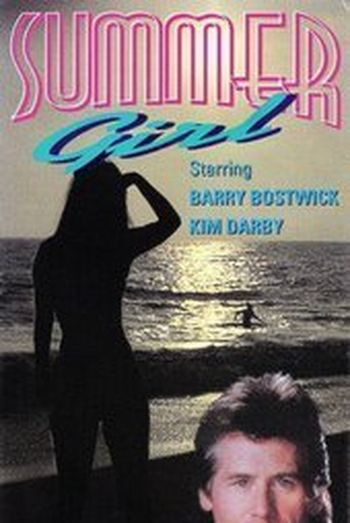 Year:  1983

Duration:  1:41:08

Directed by: Robert Michael Lewis

Actors:  Barry Bostwick, Kim Darby,  Martha Scott

Language:  English

Country:  USA

Also known as:  The Hand that Robs the Cradle, Kesäpainajainen, Thilykos kindynos

Description:
When seductive young Cinni comes to babysit for a troubled couple, she's after more than extra spending money. Starting with the kids and working around to the husband, evil Cinni plots to take over a young mother's life-ruthlessly dealing with anyone who gets in her way.
from imdb: I remember the movie from my high school days. We all wished we could have a babysitter like that. Now that I recall it more, that movie really was a precursor to "The Hand That Rocks the Cradle". Got the seducing sitter, two kids and the mischief/revenge factor. They even both take place by the beach. Note that Diane Franklin (the sitter) is the famous "MCI girl"
There were a plethora of these 'usurper' movies in the 80's and 90's from this to "Hand" to "Single White Female". "Summer Girl" was one of the first and best.
One of the core scenes in stories like this is where the woman realizes that the enemy is inside the gates. This one handled it in a cleverly understated way. During the idle summer weeks preceding as the family lazed at their beach house with Cinni as babysitter, the mother would lazily lift her head from time to time to snap photos of things around her. Cinni and her husband. Cinni and her children. Cinni again with her husband. Cinni again with her children. The moment of awareness comes when the mother has picked up her developed photos and is wordlessly looking them over in the driver seat of her car. Alarm rises in her eyes as she flips through them. Cinni and her husband. Cinni and her children. More Cinni and her husband. And yet more Cinni and her children. With herself figuratively and literally pushed 'out of the picture'.
The character of the husband is very well done. He's at that dangerous mid life crisis period when middle aged men act ridiculous over young girls. He is certainly flattered to have a pretty young girl flirting with him but he is too dutiful to cheat.
Screenshots
Download