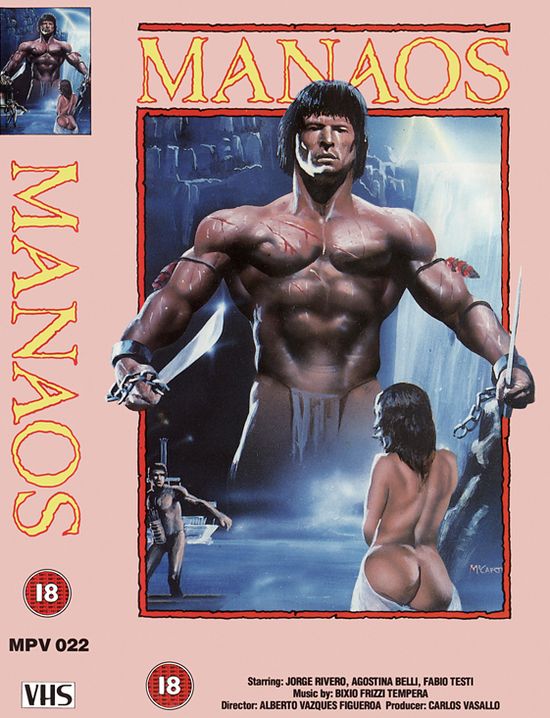 Year: 1979
Duration: 1:33:06
Directed by: Alberto Vázquez Figueroa
Actors: Fabio Testi, Agostina Belli, Jorge Rivero

Language: Spanish
Country: Spain | Italy | Mexico
Also known as: Slaves from Prison Camp Manaos, Amazonjunglens slavelejr, Vankileiri Manaoksen orjat, Violence à Manaos, Manaos: Drapetis tis kolaseos, Rebelión en la selva, Manaos – Die Sklaventreiber vom Amazonas

Description:
A truly awesome Jungle Adventure movie. Almost as good as the greats "Cannibal Holocaust, Man From Deep River, and Eaten Alive." No canibaliam, but pleanty of jungle action. Very violent, very good. The kult video DVD has 2 versions of the film: Ther uncut full screen version with English, German, and Italian Audio, and the heavily cut widescreen version with German audio only. Here is the English Dub. I have included the German subs as well. I was not expecting much from this movie, but was very pleasantky suprised.
Claudia is getting kidnapped during her honeymoon journey by skrupless gangsters. Her husband gets killed and she is used as lustobject for the slaves working on the rubber plantation of Don Sierra. Claudia plans her escape and a brutal revenge.
Nice jungle exploitation flick staring Fabio Testi filmed by Spanish writer Alberto Vázquez-Figueroa (Tuareg) himself. Music by Fabio Frizzi.
Fabio Testi and friends are prisoners of a rubber tapping slave camp in the amazon. This movie documents their violent and bloody escape and subsequent revenge. Already sold out at xploited. I am glad I got my copy. This movie was great. Reminded me of Rene Cardona and Jr. ENJOY!
Screenshots