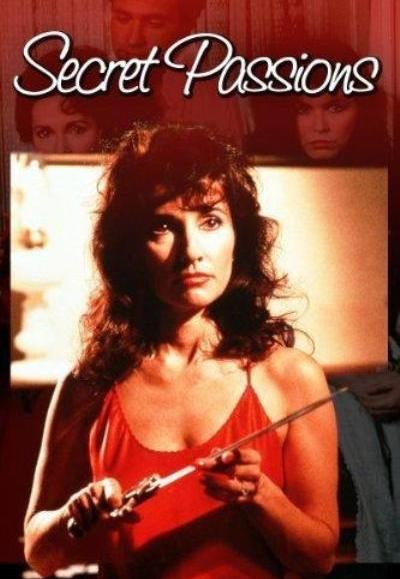 Year:  1987
Duration:  1:34:36
Directed by:  Michael Pressman
Actors:   Susan Lucci, John James, Finola Hughes
Language:  English
Country:  USA
Also known as:   Secret Passions , Espejo mortal , Pasiones secretas , Kirous haudan takaa , Vengeance au-delà du temps , To mystiko tou kathrefti , Ucciderai ancora , Im Spiegel lauert der Tod
Description:
A kind of rare (in English language) TV horror movie staring Susan Lucci (All My Children), John James (Dynasty), Finola Hughes (General Hospital), and Marcia Strassman(Welcome Back Kotter's wife).
Here we have a little TV movie with mystery and horror. Heck, maybe even a little romance, if you like your wife taken over by a long dead wench and seductive as can be (for the 1980s TV anyway). As with many horror films, here the main couple are vacationing but take a detour.
Ending up at an old inn, they stay in a room that has been closed for many years. Strange things begin to happen, like the earlier mention of the wife becoming a hot potato with new needs. It turns out that a mirror plays a big part in bringing a woman back from the past to try to take over the wife's body and life.
The lady of the past begins to explain things that have been kept from the wife by her family, and that she ended up at the inn for a reason. But what reason? – Maybe to be lost in a dead woman's new life? To be saved by her husband? Or maybe to have her husband settle for a hot new look in the bedroom?
"A married couple goes on vacation. They have to take a detour, and they find themselves in an old hotel. Wife decides to stay there, and somehow a room that the owner kept locked away for over twenty years opens and draws the wife inside. She decides to remain. Suddenly strange things begin to happen. In particular, changing the behavior of the wife. The Ghost speaks to her from the mirror in the bathroom and tells her of the secrets her parents hid from her. She learns that he was here to fulfill a sinister purpose."
Screenshots
Download