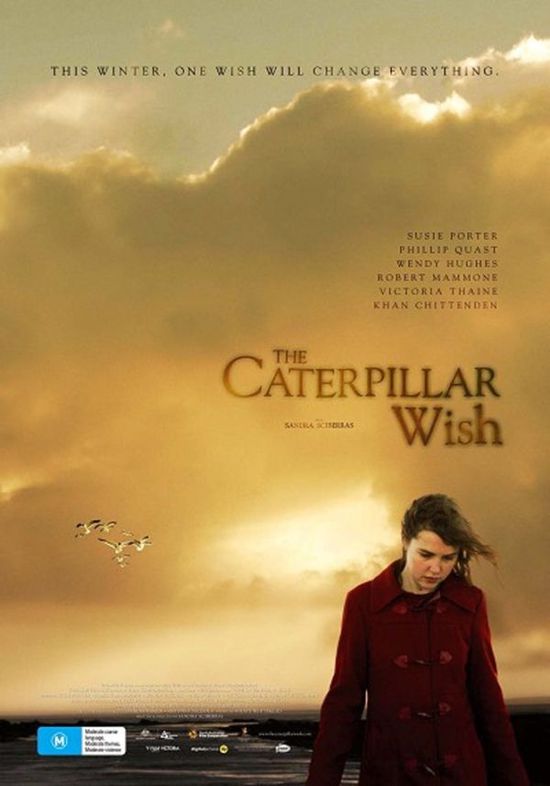 Year: 2006
Duration: 1:29:44
Directed by: Sandra Sciberras
Actors: Victoria Thaine, Jamie Black, Susie Porter, Wendy Hughes, Philip Quast, Khan Chittenden, Will Traeger, Martha Lott, Robert Mammone, Renato Musolino, Romi Trower, Sonara Krix, Kate Whitbread, Matilda Whitbread-Phee, Elspeth Ballantyne
Language: English
Country: Australia
Also known as: Szárnypróbálgatás
Description: In a small fishing village, teenager Emily lives with her "hopeless romantic" barmaid mother, Susan. Through the bits of information her mother gave her, Emily spends her time taking photographs of local and tourist men in hopes of finding her real father. When she is finds a Bible with an inscription addressed to Susan and herself, her intensified curiosity leads her into meeting her grandparents and uncovering her mother's past.
THE CATERPILLAR WISH is a standout entry in a torrent of coming-of-age dramas to come out of Australia after the turn of the millennium, distinguished by its tight visuals and effective cast.
Thematically, it draws obvious comparison to New Zealand's IN MY FATHER'S DEN (2004) but with a greater emphasis on character development.
The story will be familiar unless this is the first film you're seeing but it is unusually polished.
Screenshots:
Download: