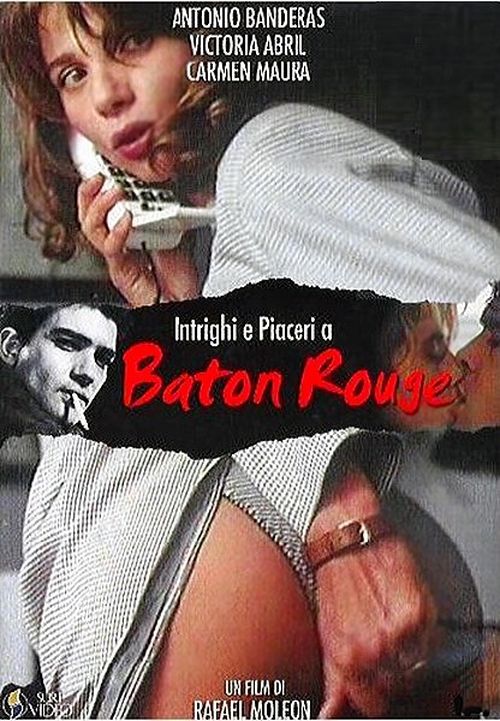 Year:  1988

Duration:  1:26:40

Directed by: Rafael Monleon

Actors:  Victoria Abril, Carmen Maura, Antonio Banderas

Language:  Spanish

Country:  Spain

Also known as: Tödliche Therapie
Description of Baton Rouge:
This  Spanish, erotic mystery film has nothing to do with Louisiana.  The movie, which stars a young Antonio Bandaras and Victoria Abril, was filmed  years before Bandaras came to America, met Melanie Griffith, and learned to speak English.
In it, Antonio (Bandares,) a simple working man, has a sick, dumb brother whom he loves.   He has promised his brother that the two will live together in luxurious Baton Rouge, when he has the money to do so.
Following a one-night stand with Isabel Harris (Maura), a divorced, mature, wealthy woman who suffers from nightmares in which she is raped,  Antonio  moves  in with her  in her up-scale apartment.  There, he satisfies her sexual needs, but  the nightmares don't stop.  Antonio advises her that  she should see a psychiatrist. Following his advice, Isabel goes to a lovely, young psychiatrist, Anna Alonso (Abril.)    Things get complicated because Antonio and Anna become lovers, but they need money.  Consequently, they devise a cunning plan to kill Isabel's ex-husband, steal the needed money, and frame Isabel for the murder. When the police investigate, the three double-cross each other.
Screenshots
Download