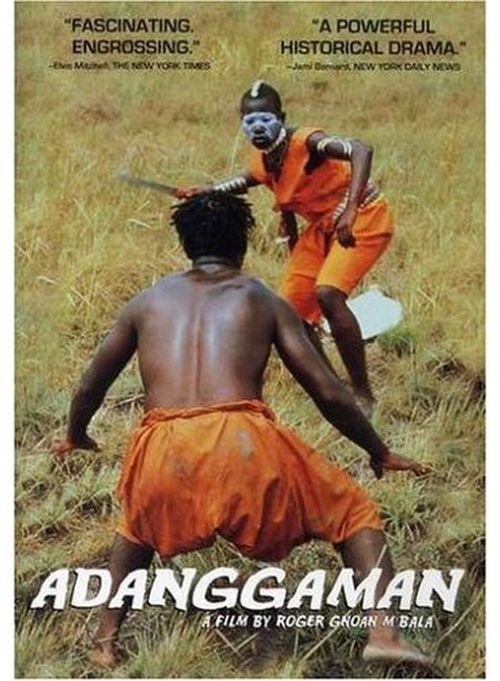 Year: 2000
Duration: 01:25:02
Directed by: Roger Gnoan M'Bala
Actors: Rasmane Ouedraogo, Albertine N'Guessan, Ziable Honoré Goore Bi
Language: French & Bambara | English subtitles
Country: France | Switzerland | Côte d'Ivoire | Burkina Faso | Italy
Also known as: –
Description: 17th Century, West Africa. King Adanggaman is in a war against other tribes.
He sends his soldiers to burn down enemy villages, murder the elderly and capture the healthy tribesmen to sell to European slave traders.
Ossei escapes the attack on his village, her mother is captured to be sold and the rest of his family is murdered.
Ossei will chase his attackers to free his mother and on the way he will be helped by a warrior named Naka.
 "The end of the 17th century, Africa. Corrupt king Adanggaman for profit selling women white men. Young man Ossey, whose father was killed and whose mother is kidnapped as a result of the raid on his village, vows to win her back. It follows the caravans of slaves, to prevent the sale of his mother."
Screenshots:
Download: