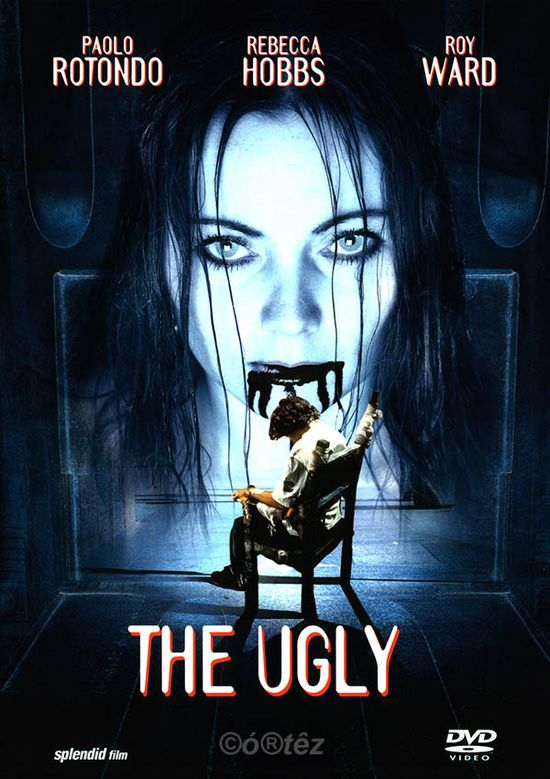 Year: 1997
Duration: 01:33:20
Directed by: Scott Reynolds
Actors: Paolo Rotondo, Paul Glover, Christopher Graham
Language: English
Country: New Zealand

Also known as: Horror profundo, The Ugly – Genesi di un serial killer
Description: Dark stormy night Dr. Karen arrives in a closely guarded psychiatric hospital. She sees only two people from the wait staff and the head of the clinic, Dr. Marlowe. Karen came to talk with a terrible serial killer Simon Cartwright nicknamed "The Ugly" He's here for five years for having committed several murders unmotivated. Victim maniac were chosen at random and did not have anything in common. Simon tells Karen that evil spirits caused him to kill innocent people …
The second work of the New Zealand film director and screenwriter Scott Reynolds . His first film "Prediction " has received many favorable reviews of film critics , his second job and many have found ingenious called a masterpiece. Total on account of his three films, the latest of which means " Breakfast on the sidelines » «When strangers appear».
The film Ugly is really worth praise for the studio setting and a great script . The plot tells the story of a serial killer placed in strict psychiatric hospital . Woman psychologist comes to his appointment to extort from him the motives of his crime, and they , in turn, is very unusual . ..
The film itself does not carry anything new. Scott Reynolds skillfully plays "old tricks " like suspense pauses and total to the atmosphere . You should not believe me , but the tape is removed at the level of " Silence of the Lambs " , that's just pushing the worse , much worse.
Actor's work in the film are very good. Looks great in the role of a killer Simon Paolo Rotondo . In the role of psychologist Karen gorgeous Rebecca Hobbs. Roy Ward as Director of Psychiatric Hospital also looks brilliant . Yes here even small roles are played strictly on the notes !
Screenshots:
Download: