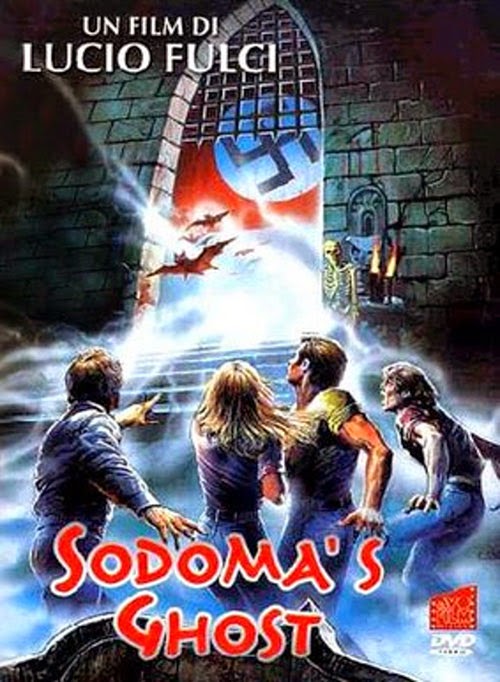 Year: 1988
Duration: 1:24:17
Directed by: Lucio Fulci

Actors: Claudio Aliotti, Maria Concetta Salieri, Robert Egon
Language: Italian (English dubbed)

Country: Italy
Also known as: Il fantasma di Sodoma, The Ghosts of Sodom, Sodoma's tödliche Rache, Los fantasmas de Sodoma,

Description: The company of young people — three boys and three girls — on the road to Paris, stayed the night at the Villa, situated in a secluded location. The mansion was empty, but the tables were Laden with food and wine. The travellers joy was short — lived-they soon found that the trapped (all doors and Windows were locked), and at night came to them ghosts in a Nazi uniform. During the war, German officers in this Villa staged a crazy Orgy…
Not the best film by Lucio Fulci, but the attention he deserves. I especially liked the scene of a game of Russian roulette with the main character and the young officer, the one that was shot for the story Orgy. Several scenes in the film were later 6 had sparodiroval Fulci in one of his last films "Nightmare concert", but that's another story.
To watch or not — the choice for themselves. But for acquaintance with one of the best films of Italian Directors I would advise you to choose an earlier Fulci films. In my opinion in "Ghosts of Sodom" Lucio Fulci went too far with the amount of sex, this is the main drawback of the film. Overall Fulci true to yourself: a naturalistic scenes of murder, a final which has a certain sense — all of what we have become accustomed.
Screenshots
Download