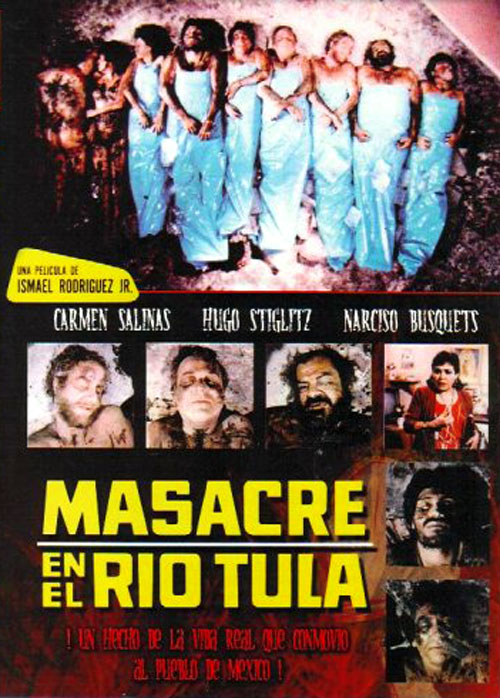 Year: 1985
Duration: 01:26:14
Directed by: Ismael Rodríguez Jr.
Actors:  Cuitlahuac Rodríguez, Narciso Busquets and Roxana Chávez
Language: Spanish (English subs)

Country: Mexico

Also known as: The Tale of the Steenking Corpses!
Description: Over a dozen rotten corpses slop out of a drain pipe and float down the Rio Tula. Who are they? How did they get there? This little number has everything…
Review: It showcases the usual Mexican 'barrios pobres' movie clichés – corrupt cops, drunken housewives, tarts with hearts, 'noble' rogues; hope , humour and despair mixed in together. But what sets this movie apart is that when the darker elements of the plot intervene, they aren't watered down as usual, but come at you pretty much full in the face. It's a fine line between gritty realism and exploitative schlock, and this film does veer more towards the latter, but it does still serve to plant a shadowy heart at the core of this film that is unusual in this genre. And the ending, although telegraphed in the opening scenes, is still powerful enough to surprise anyone raised on Hollywood endings.A curious, ambivalent hybrid of a film that truly draws in the viewer as voyeur, interesting to fans of low-grade Mexican cinema and pulp-gore aficionados alike.
Screenshots:
Download: