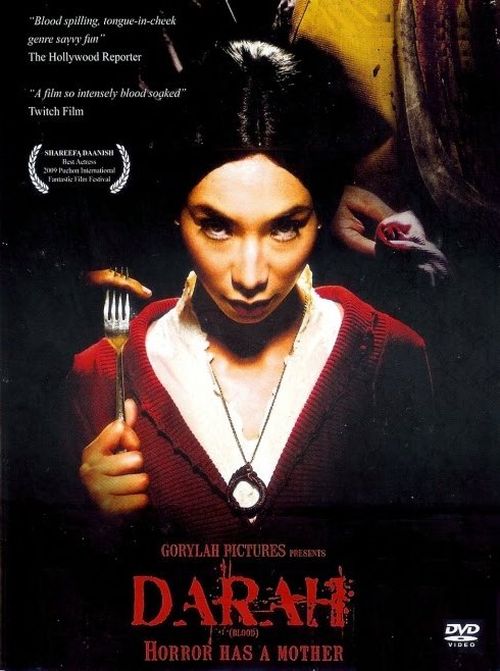 Year: 2009
Duration: 1:34:42
Directed by: Kimo Stamboel (as The Mo Brothers), Timo Tjahjanto (as The Mo Brothers)
Actors: Shareefa Daanish, Julie Estelle, Ario Bayu 
Language: Indonesian (English Subs)

Country: Singapore | Indonesia
Also known as: Darah, Rumah Dara, Дара,

Description:
Macabre is an Indonesian horror/slasher film. The movie tells about a group who attempt to escape from a house that owned by mysterious lady named Dara and her family. And later is known that the family are killers and cannibal for getting immortality. The film was created based on Dara short film and character. This film cited by the directors as the long feature from the short film, and the short, will be the spin-off to this movie.
Before screened in Indonesia this film had to screened in many festival and in 2009, Rumah Dara played in Singapore which got rating M18 (for Gore and Violence). In official twitter web for Rumah Dara, cited that this film is banned in Malaysia because its violence. The film is the first Indonesian film which banned in there.
Screenshots