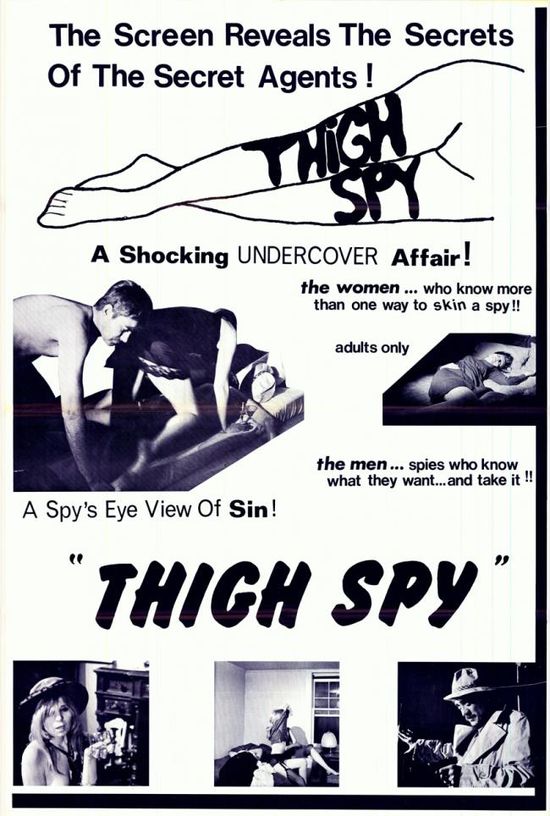 Year: 1967
Duration: 01:25:46
Directed by: William K. Hennigar
Actors: Don Calfa
Language: English
Country: USA
Also known as: High Spy
Description: Ripped from the SW VHS.  No trailers or shorts, just the movie and a long ad for SW vhs tapes.
With a mostly unknown cast; Sharon Kent is in it for about a minute as is Dawn Bennett, who fucks some guy in a bar through his underwear, but the big surprise is Don Calfa (Ernie the embalmer from Return of the Living Dead) in what may be his first role.  At least it looks and sounds just like him (the credits and imdb [where it's still "awaiting 5 votes"] are no help here), and he is from NY.
Fans of NY nudies will thrill at the wintery snapshot of a long gone NYC, the monochrome jugs and the total senselessness of it all.  Fans of spy movies (and everyone else) will no doubt be bored shitless.
Screenshots:
Download: