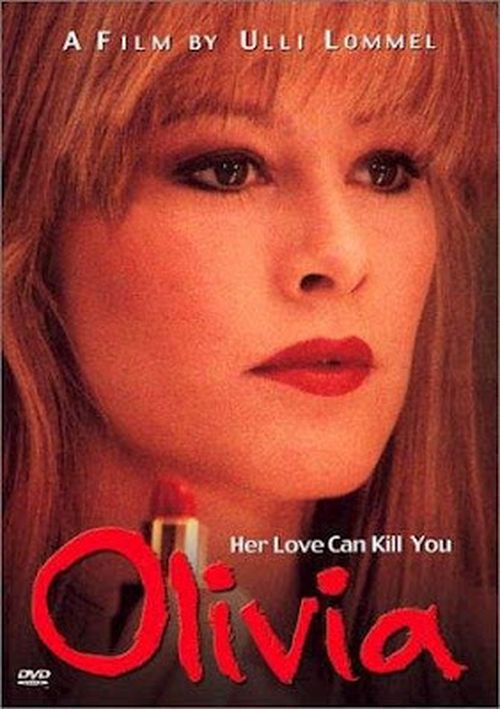 Year: 1983
Duration: 01:23:53
Actors:  Suzanna Love, Robert Walker Jr., Jeff Winchester
Language: English 
Country: USA | West Germany
Also known as: Faces of Fear 
Description: 
The IMDB comments for this film are dumber than most, so I'll add a slightly longer description this time. Olivia is billed as an "erotic thriller" which means it's at least as much a romance as it is a suspense film, if you can't stomach romances you might wanna stay away.
Olivia is a troubled young London woman haunted by the murder of her prostitute mother, and saddled by an abusive pig of the husband, so she walks the streets at night, where she meets Mike, who is played by the actor who starred as a spoiled brat raised by godlike aliens on an episode of the original Star Trek series. Mike is an American architect working on dismantling the London Bridge and transporting it to Arizona. The two strike up a romance, which comes to an unpleasant end.
Four years later, Mike is in Lake Havasu, AZ, the bridge's new home, and he spots an American woman who has an amazing resemblance to Olivia – spooky romance and a modest amout of mayhem ensue.
Directed by the dreaded Ulli Lommel.
Stars Suzanna Love as Olivia, Robert Walker(Star Trek episode & Billy the Kid dude) as Mike, Jeff Winchester as the douchebag husband, and Ulli Lommel in some insignificant role.
Filmed in West Germany & Arizona in 1983, I guess that all the London Bridge scenes in "London" are fakery.
Screenshots have an emphasis on ass instead of tits this time, but the movie has some of both:
Screenshots:
Download: