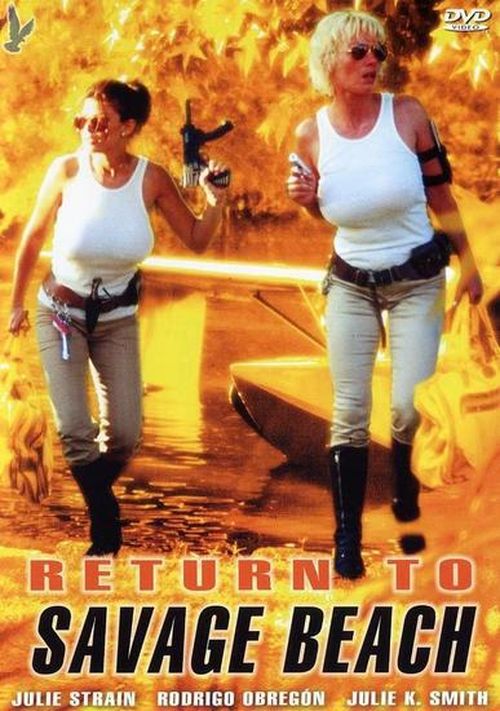 Year: 2006
Duration: 01:37:50
Directed by: Andy Sidaris
Actors: Julie Strain, Julie K. Smith, Shae Marks, Marcus "Buff" Bagwell
Language: English
Country: USA
Also known as: 
Description: A group of FBI agents based in Hawaii under the guise of sex radio Studio, via satellite receives information about the movement in Texas by terrorists of weapons and explosives. Sex speaker Quince encrypted sex text informs your Texas colleagues, "the Tigress" and "Custody". "Tigress" and "Guardian" pursue the terrorists and destroy them.
But it soon becomes clear that the terrorists were just a red herring. While the Guardian is absent, the bandits had been in his office and copied the computer disk on which data were Philippine treasures confiscated by the Japanese during the second world war and hidden on the island "Wild Beach".
At the time, the bandit Martinez, embarked on the path of correction and fearing that he may be killed, gave the coordinates of the island to the father "Guard." FBI agents flock to the island in parallel with a group of Martinez, where they clash. It turns out that, first, in the group of bandits is an undercover Interpol Sofia, secondly, under the mask of Martinez turns out to be his nephew — a gangster who wants to take possession of the treasure.
Screenshots
Download