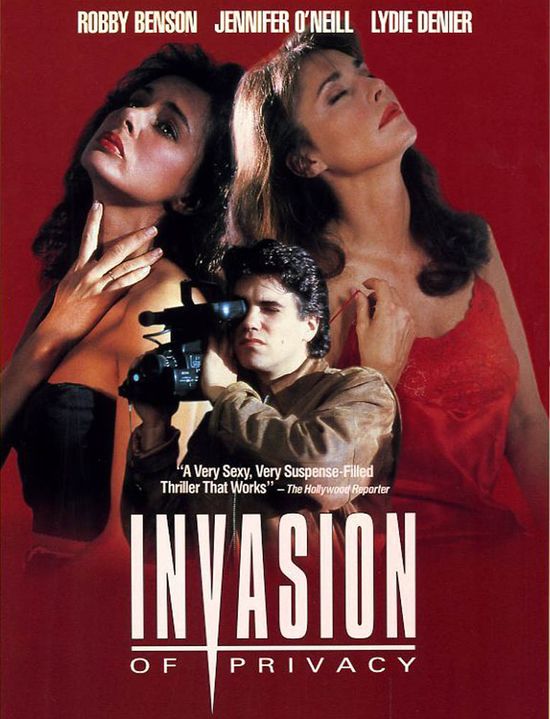 Year: 1992
Duration: 01:28:33
Directed by: Kevin Meyer
Actors: Robby Benson, Jennifer O'Neill, Lydie Denier
Language: English
Country: USA
Also known as: Der Verehrer (Germany) | Invasão de Privacidade (Portugal) | Passions troubles (France)
Description: A reporter hires an ex-convict that needs a new chance to turn his life around. He is supposed to give her his tertimony on the life inside prison. But she is not aware that he is a psycopath that has beens obsessed with the reporter while he was locked up and that he made every effort to be near her. But has she does not notice his dedication to her, he gets involved with her young daughter.
Beautiful woman, which likes very red clothes, writes about the problems of prisoners coming out of prison. About their employment, the beginning of a new, honest life. To collect the material, she meets up with a cute, nice guy "sitting" second term for armed robbery. Guy this woman really likes, he saw her on television, read both books are. He wants her to obsession. This, perhaps, there is nothing wrong with that, but the trouble is that our SQS is a psychopath. And when it comes to freedom, mind you only have one. I'll go on – all so very predictable. Our maniac was unhealthy childhood.
Review: No idea what this boring piece of shit is about except Robbie Benson smiles a lot for no reason, he stalks and videotapes women for no reason and he strangles men in BMW's for no reason. A real winner.

Screenshots:
Download: