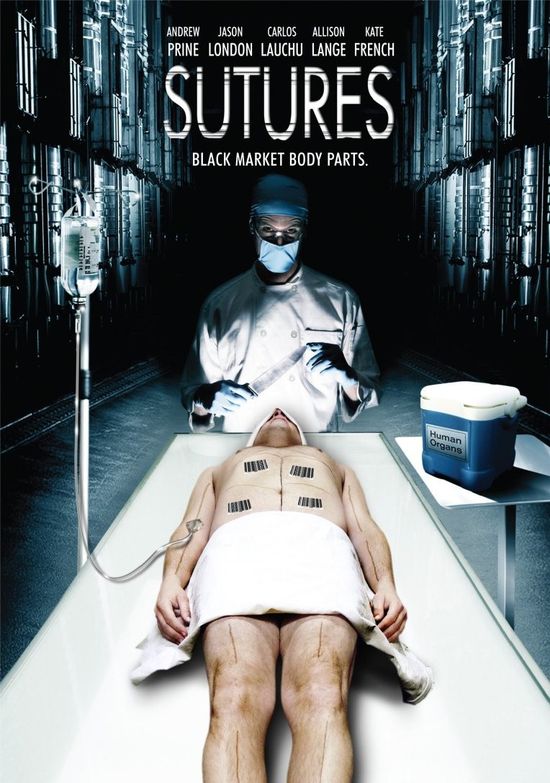 Year: 2009
Duration: 01:20:59
Directed by: Tammi Sutton
Actors: Andrew Prine, Jason London, Carlos Lauchu and Allison Lange
Language: English
Country: USA
Also known as: Autopsy II – Black Market Body Parts
Description: Friends converge in the total wage battle with the surgeon Alexander Tatum. He is a hunter with a wealth of experience, on which once also hunted. The victims quickly realize that Alexander is just the beginning of their problems, as they find themselves embroiled in a fight for survival against a sociopath businessman and his staff, who will stop at nothing to get hold of the human organs and sell them on the black market. Starring Allison Lange, who also played in The Hillside Strangler
Review: This film is a typical thriller with a lot of blood and doctors with a scalpel in his hand.
The main plot revolves around a young and talented students of Medical University of Siena, as it is the sole survivor of the company of students went on vacation to a country house of friends. Accordingly, the history of the story is about what happened on her behalf.
It all starts from the very beginning of their journey in this ill-fated house, because during all their way for them to be pyatim brutal killer, and at the same time, a prominent surgeon Alexander Tatum. Once in the house of the young doctors began to file one by one, with waking up in the morning with strange seams on the body. In the end, after one of the nights they each came to the torture room, but they each had their own trial. For example, Scott chained to the wall and it had another professional intern, who was working for the organization headed by Dr. Horkinsom – a man whose business was to trade in organs obtained illegally. Jason and Christine were infected with a new type of virus and the experimental rats were learning it.

Screenshots:
Download: