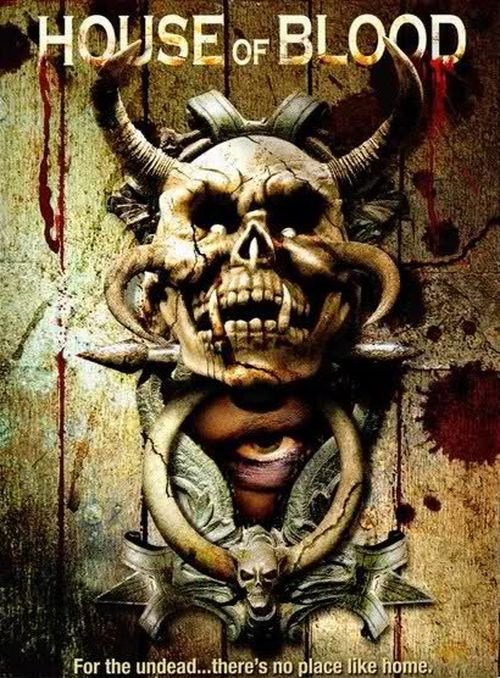 Year: 2006

Duration: 01:42:35
Directed by: Olaf Ittenbach

Actors: Christopher Kriesa, Martina Ittenbach, Simon Newby

Language: English
Country: Germany

Also known as: House of Blood

Description: 
Bus particularly dangerous inmates gets in a car crash in which survive only four. Taking hostage incident culprit, known Dr. Douglas, this colorful company hides in a small cabin in the wilderness, in which a lot of surprises in store for them.
German director Olaf Ittenbach is a very interesting person in the modern horror film in Europe, because throughout his career took off Ittenbach ruthless and hard thrash, never departing from the canons of gore. The film "A house full of blood" (original title – "Chain Reaction") refers to the number of typical work of the director, for "A house full of blood" – is pure thrash with direct references to the classic "The Evil Dead" and tapes Romero and Rodriguez. However, having the budget of one million euros, Olaf Ittenbach created a pretty good trash-horror, which is able to amuse the audience pretty absurdities in the script and sometimes miserable and pretentious game regular cast Olaf Ittenbaha (Chris Christopher, James Butler, Daryl Jackson and James Matthews earlier starred in the director's other tapes). However, the visual effects in the film is not bad and dismemberment scenes, perfectly captured by the operator Holger Fleig delight the eye of the beholder its realism.
"A house full of blood," of course, can not be called a masterpiece, and even Olaf Ittenbaha this tape is weak, but if you are looking for just crazy and funny trash, which will entertain you, then this movie is fine for one-time viewing.
Screenshots:
Download: