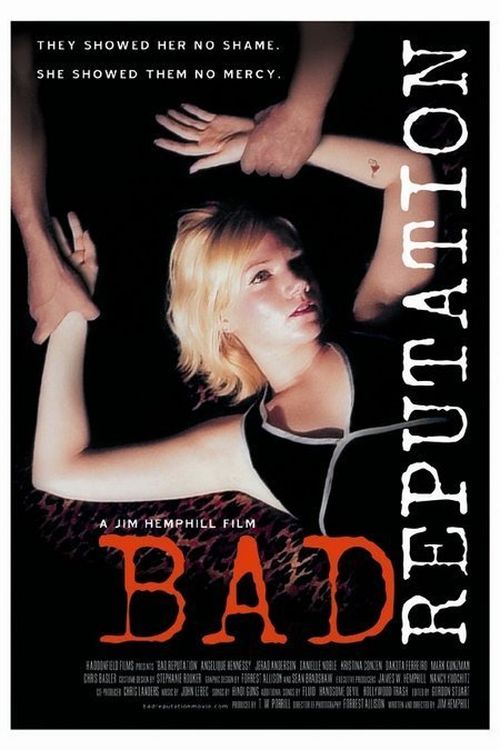 Year: 2005

Duration: 01:30:07
Directed by: Jim Hemphill
Actors:  Angelique Hennessy, Jerad Anderson and Danielle Noble
Language: English
Country: USA
Also known as: 
Description: Usual school party for the modest and shy Michelle overed with the gang rape. Not only that! Girlfriends of young rapists decided to punish the "wicked". The next morning, everyone at the school where she studied, were aware of what had happened. Poor thing received a terrible glory, and the word "whore" – it was the mildest of the ones that she had heard in the address … And then Michelle has decided to challenge the whole world. Appearing at a school in shocking outfit, she blatantly seduces guys, that no one could stand in front of her! Everyone thought that she resigned to her fate, and even willingly went into the role! But what happened next could not imagine anyone …
Review: The plot is pretty standard girl raped by classmates, cruel revenge on offenders.
Quality of the film is more appropriate under the definition of home video. Taken clearly on some cheap camera. Some plans are very irritated, it was almost impossible to make out what was going on. Another thing is that the very scenes of rape, murder, made ​​in principle for a cheap horror movie is very, very bad. All quite realistic. And surprisingly the actors try.
It is worth noting the game Angelique Hennessy, who played the main character. Remains hopeful that her career would go further and higher than this creation.
Screenshots:
Download: