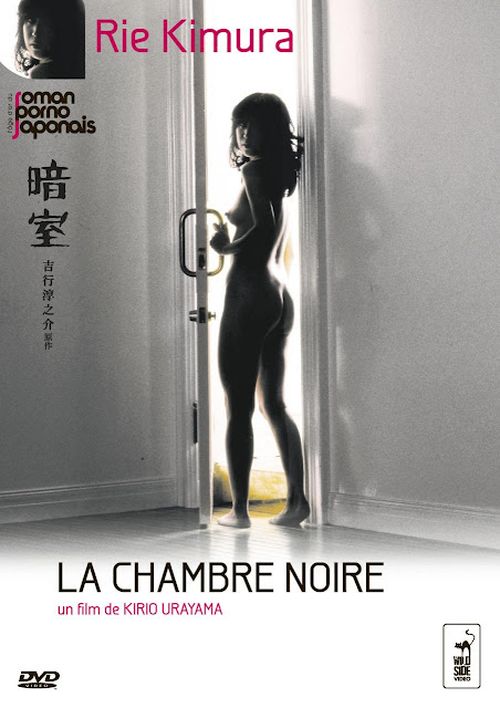 Year: 1983
Duration: 02:01:49
Directed by: Kirirô Urayama
Actors: Yoshimi Ashikawa, Eimei Esumi, Jun Hamamura and Kotoe Hatsui
Language: Japanese (English subs)

Country: Japan
Also known as: Anshitsu, La chambre noire

Description: 
Nakata, an author, resides utilizing the painful memory regarding the death of his partner, whoever life had been cut short a few many years earlier. Ended up being it a crash or ended up being it suicide? Doubt persists. In order to escape his guilty Nakata, conscience gives up on marriage and fatherhood. Hence freed, he embarks on an obsessive intimate records and jeorney his activities in a book, "The Dark Room".  A philisophical essay on sexuality, reproduction and the fate of mankind.
The main actor Eimei Esumi also palyed in such pinky violence films as A Woman Called Sada Abe and Black Rose Torture

Review: To commemorate – in 1983 – the 70th anniversary of the prestigious Japanese studio Nikkatsu, this "novel porn" plays twice as hard … Not in terms of nudity and sexuality on screen but at a less explicit than work here usual, "thinks" more in terms of thoughts and duration. Typically, those films rarely do more than the seventy minutes, yet THE DARK ROOM lasts over two hours!
Based on an award-winning literature in Japan, the film Kirio Urayama has everything to divide the usual audience for these "novels" pink film. The wanderings of its protagonist are as light as many collages from various relationships between a man tormented late and his conquests. Talkative and sometimes boring, they are nevertheless traversed by some nice aesthetic ideas, as when Nakata whipped his partner against the light in the bedroom, a sequence where the man makes love to a lesbian woman or the atmosphere a reddish piece that turns blue when you blow on a candle flame
The work also has a wonderful asset in terms of its distribution comedians dominated mainly by the performance of Kouji Shimizu who is very charismatic. However not enough to generate a real empathy vis-à-vis its character. This spiral of desire of the quest being too intellectualized to perfectly suit the specifications of a production "porn novel."
Screenshots:
Download: