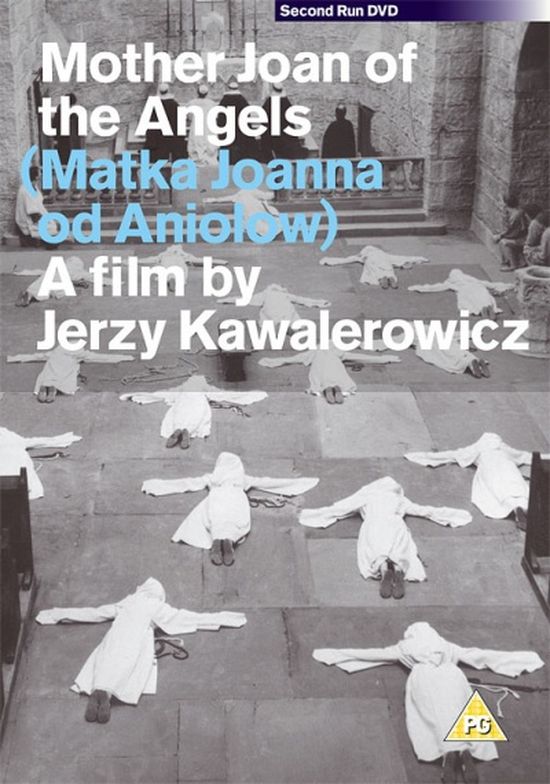 Year: 1961
Duration: 01:43:35
Directed by: Jerzy Kawalerowicz
Actors: Lucyna Winnicka, Mieczyslaw Voit, Anna Ciepielewska, Maria Chwalibóg, Kazimierz Fabisiak
Language: Polish | Latin
Country: Poland
Also known as: Matka Joanna od aniolów, Joan of the Angels, The Devil and the Nun
Description: An old priest, Father Jozef causes his way to the convent, where he will throw out demons, appealing inmates of the monastery, and most of all – Mother Superior Joan. Nevertheless, slightly more the father Jozef works with mother Joan, the more he understands that he on his own was in the energy of demons.
Review: A religious drama is in the 17th century and is based on a true story that took place in France in 1631 and 1642, respectively. One thing happened in the Ursuline convent in Ludene, another – in the Franciscan convent of Norman Louviere. In the first case the abbot Urbain Grandier made a pact with the devil, nuns threw a branch of white roses treated satanic potion. The nuns, evil smelling roses, let a demon. Another story involves nuns and chaplain, who 2 years later was tried and sentenced to be burned at the orgy and seduction sisters parish.
In technical terms, the picture of "Mother Joan of the Angels" is flawless. Director, takes actors in the face, the camera capturing every emotion: torment, surprise, devilry (grimaces nuns), which creates the "illusion of real life." And the scene is masterfully filmed dispute rabbi and a Catholic (both characters played by one actor) with rotating the camera exactly 180 degrees, allows the viewer to see the depth of semantic load dialogue between the two men: Kawalerowicz essentially shows the dispute with the man himself about faith, God, the devil .
This painting is dedicated to humanity, so its creators allow sinful heroine (John) see the light, believe in the rebirth of the soul, but also terrified evil, which many people.
Screenshots:
Download: