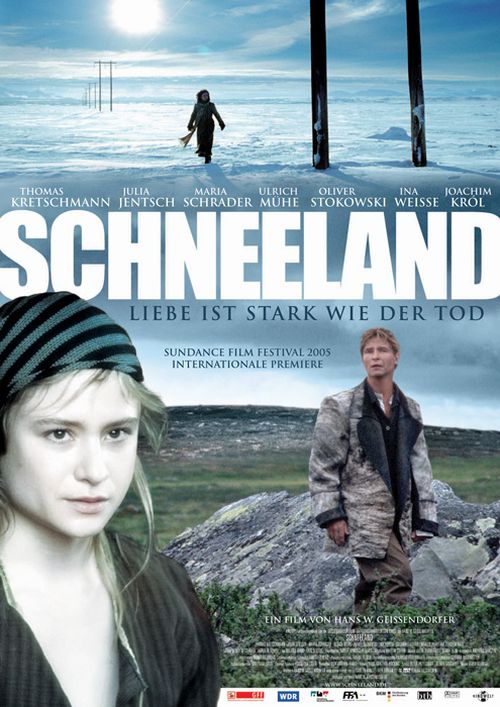 Year: 2005

Duration: 02:16:07
Directed by: Hans W. Geissendörfer
Actors: Thomas Kretschmann, Julia Jentsch, Maria Schrader
Language: German | Faroese (English Sub)

Country: Germany

Also known as: Schneeland
Description of Snowland movie: Elizabeth , a writer who had just lost her husband in an accident , has arrived in the desert coastal lands of Sweden , to take their own lives . She finds the body of an old woman covered with snow and footprints Ina passion, leading to 1937 .
After the death of his mother , Ina keeps house on a remote family farm with his father Knovelem , bitter and lonely man. He terrorizes a daughter who can not find the strength to leave him alone. Once on the verge appears taciturn stranger Aron .
Emerging love, seems able to defeat sadness and restlessness Ina Arona. But Knovel cruelly tormented Inu , forcing her to commit an act that can be interpreted only as an atonement for sins.
Review:
Screenshots:
Download: