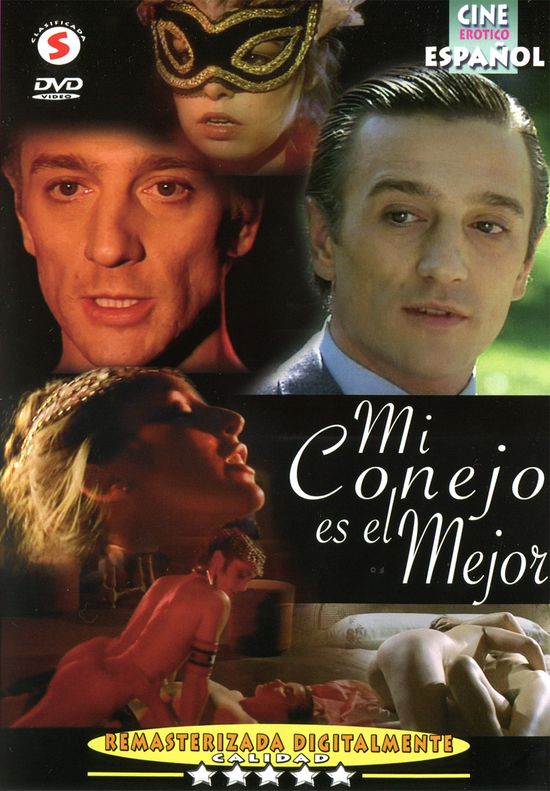 Year: 1982
Duration: 01:30:00
Directed by: Ricardo Palacios
Actors: Lina Romay, Emilio Linder, Elena Álvarez
Language: Spanish
Country: Spain
Also known as: My bunny is the best

Description: Rare softcore spanish classic with the famous Lina Romay in one of her best performances.
As a young girl leaves the reformatory, she is approached by a writer interested in her experience. He knows that she kept a sexual relation with one of the other girls in the institution.
The girl accepts the offers this wealthy and handsome man makes to her, only to discover later on that he is not as he seems.
She will have to give in to his true desires, for every woman in his life as been humilliated and dominated in his own private BDSM world.
The story opens up with a pair of girls licking and sucking each other while they are in
a reformatory. Lina Romay (the main character) was caught with Maria Eugenia Munoz
(her sex partner) by the school security guard whom later whacks Lina's ass with a ruler
but Maria kisses the female guard in return of a favour.
I just love the sight of girls mesmerized in each other's breasts! And when a stranger
tries to help you, beware girls! You might love or hate their company! But it seems like
Lina does enjoys Emilio Linder, the kind and gentle stranger who loves screwing and
threesomes in the strangest ways. Emilio practices humiliation and domination with the
women he rescues. Cheers to the kind hearted Emilio!
Screenshots:
Download: