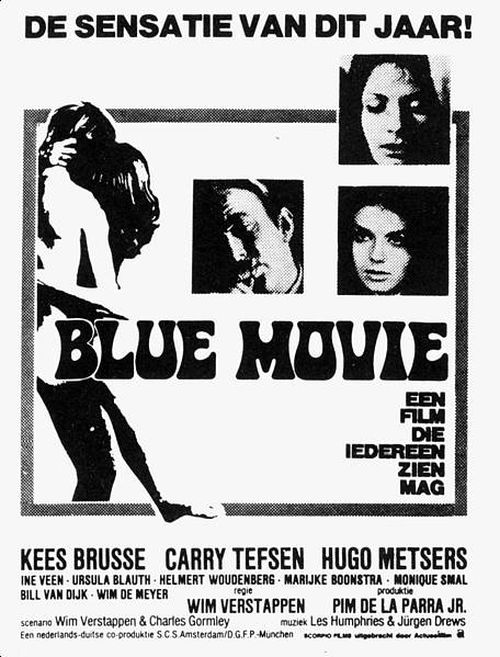 Year: 1971
Duration: 01:23:03
Directed by: Wim Verstappen
Actors: Hugo Metsers, Helmert Woudenberg, Bruni Heinke |
Language: Dutch | German, with no English subtitles

Country: West Germany | Netherlands

Also known as: Das Porno-Haus von Amsterdam, Pornopaholainen
Description:
The movie that put the final nail in the coffin of Dutch movie censorship, and onene of the biggest hits in Dutch film history, it was an investment of 50 thousand guilders, at the time some US$20,000, and made millionaires out of producer Pim de la Parra & director Wim Verstappen.
Shot by Jan de Bont (future DP for Paul Verhoeven and Hollywood director of hits like SPEED) on 16mm Ektachrome Commercial, 25ASA, the film absolutely looked like second grade duped 8mm porno. Matter of fact, the story they told around the clubs to save Jan's name was that such was the idea. Well, it was NOT.
The movie was shot in the Amsterdam Bijlmermeer neighborhood, then under construction. It seems it has turned into a ghetto, a process beginning right from the start. It is now partly being pulled down, well within 30 years. The whole shot was completed in three weeks, working almost day and night.
The Marilyn Monroe painting on the wall in the main character's apartment is by Japanese now famous photographer Kusama Yayoi, for which at the time she was paid about $20.
It was shown for the first time on Dutch television only on 28 July 2004, four days after the death of director Wim Verstappen, aged 67.
Screenshots:
Download: