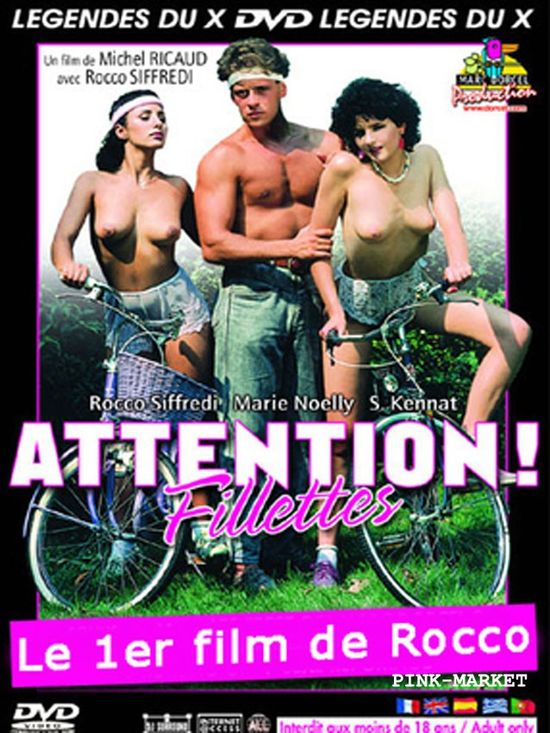 Year: 1982
Duration: 01:13:51
Directed by: Gérard Kikoïne
Actors:  Cathy Ménard, Alban Ceray, Jean-Pierre Armand
Language: German
Country: France | West Germany
Also known as: As Férias Sexuais em St. Tropez, Dans la chaleur de Saint-Tropez, Dans la chaleur de St. Tropez, Die Mädchen von St. Tropez, Les vacances amoureuses de Karine, St. Tropez, Vacanze a Saint Tropez – L'altro piacere
Description: "Dans la Chaleur de St-Tropez" (aka "St-Tropez") by Gérard Kikoïne is an (apparently) cult and (definitely) cheesy french XXX movie from the 80's. It stars some gorgeous girls in a great retro St-Tropez setting.
Pretexting a trip to a castle in Bretagne, she instead goes to the other, nastier destination with her new lady friend. Upon her arrival, a horny movie director asks her to star in an amateur porn flick. She resists for 20 seconds, then does all the scenes – with pleasure.
Gérard Kikoïne and Marilyn Jess are a winning combination. There are some funny moments, like when Karine calls her parents to reassure them – while some horny guys are playing with her ass. Olivier Mathot plays the father who, in the final scene, watches a porn while her wife is away – the very one starring her daughter! This scene is especially funny because Karine enters the room at this very moment. Also he cannot tell his wife.
Funny and only worth it because of Marilyn Jess's performance. There is also Jean-Pierre Armand who is rather comical with his trashy accent; he is having a blast pounding some naughty girls! Hail Alpha-France!"
Screenshots:
Download: