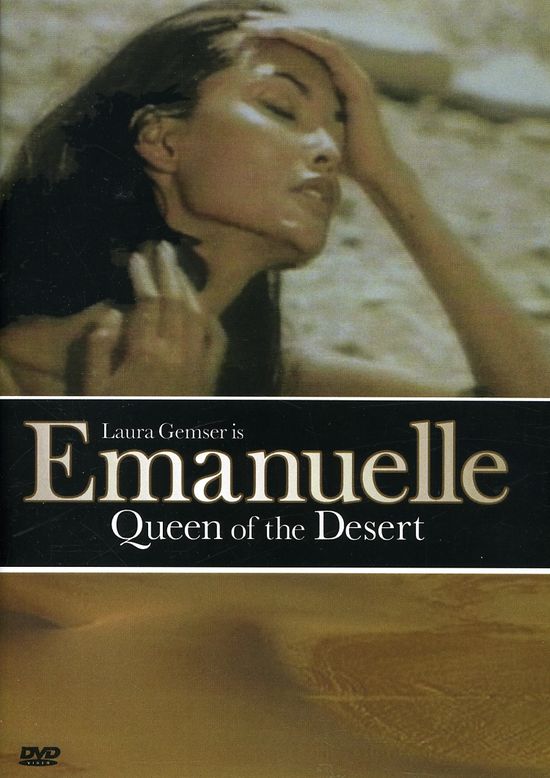 Year: 1983
Duration: 01:31:30
Directed by:  Bruno Fontana
Actors: Angelo Infanti, Laura Gemser and Gabriele Tinti
Language: Italian | English

Country: Italy

Also known as: Die gnadenlosen Sieben, Dirty Seven, Emanuelle Queen of the Desert, Il tempo delle belve, Les 7 salopards, Les sept salopards, The Dirty Seven
Description: Detachment of the nine mercenaries receives the task to eliminate a political figure, living in a gated estate on an island in the Mediterranean sea. However, after completion of the mission, customers are trying to get rid of soldier of fortune. Having lost its captain and one of the fighters, seven survivors are sent in the quest to survive. In the road and sleep on a lonely farm, they kill the host and viciously raped his daughter. Unable to withstand the bullying, girl cums with him and the squad, taking the road conductor of the locals go further. But on the way a soldier stands a charming girl…
Review: Laura Gemser in the role of the furies, a knife and a carabiner spreading with a detachment of armed mercenaries is something with something. No, shot in exotic adventure she was no stranger («Emanuelle and the Last Cannibals», «Woman with a hot river», and similar picture in her filmography meet very often), but not in the line of the same ruthless Amazon, famously tried all kinds of weapons and alone spreading with a detachment alpha-males! It poorly correlates with her erotic diva, if and dangerous for men, just from the other side. Yes and artistic possibilities of the ex-model always left much to be desired, which is Laura herself had excellent idea and it never offered the drama and the «Stanislavsky system».
But the Italian writer Bruno Fountain, the only time in my life who has acted in the role of Director to film his own novel, for some reason decided that the actress, life was filmed in an erotic film, is capable of more. And entrusted her role, which would be better approached by Cynthia Rothrock or, if you really talking about the European operational movie Sybil Dunning. However, absolutely leave Gemser without erotic scenes would be very much betray the confidence of the audience. So, is rubbed into the trust to the soldiers, good luck to her Sheila clear and familiar to indonesian way. However, this occurs without the usual for her film details, too. Once, you know, there's all sorts of nonsense to do. Warriors – seven pieces, and each must kill with feeling, really, with the arrangement. Time is released – a cat laugh. As background, feed the plot to murder squad of mercenaries one particular Amazon, occupies more than half of screen time.
Actually, before the appearance of the character of Laura Gemser exactly in the middle of the narrative, «the Beast from the warm skin is quite an ordinary fighter category «B». A detachment of soldiers of fortune, betrayed by his employers and lost in battle commander, trying to survive in a hostile environment. But without the captain discipline among the mercenaries rapidly crumbling, and they turn into ordinary gang capable of any atrocity. This gang, during the night on a lonely farm, killing the host and brutally raping his daughter, and then, as if nothing had happened, goes on… And then on their way there is a furious avenger. But the film, before submitted to the classical action, becomes erotic slasher with elements of westerns.
Screenshots:
Download: