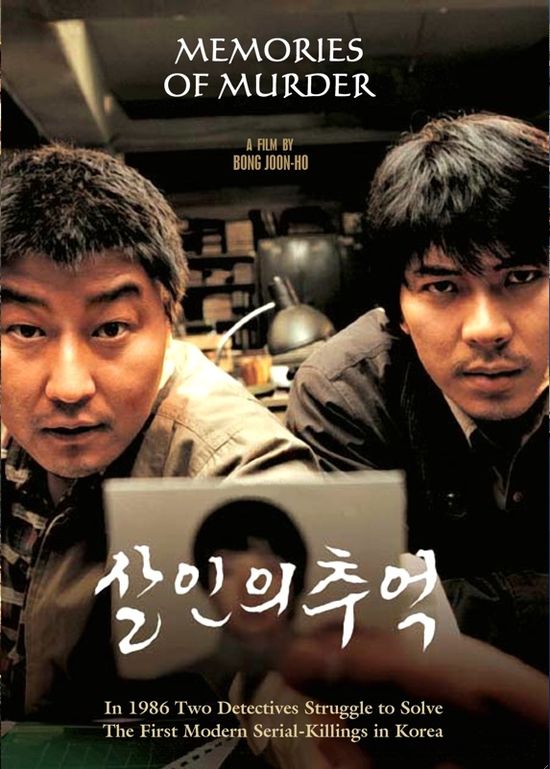 Year: 2003
Duration: 02:07:13
Directed by: Joon-ho Bong
Actors: Kang-ho Song, Sang-kyung Kim, Roe-ha Kim, Jae-ho Song and Hie-bong Byeon
Language: Korean | English (English subs)
Country: South Korea
Also known as: Salinui chueok, Memorias de un asesino, Satsujin no tsuioku, Zagadka zbrodni, Cinayet Anilari
Description: "Memories of Murder" Joon-ho Bong is a fascinating journey into the world is falling apart Korean fairy tale, but because the film is largely metaphorical and symbolic. The plot on a true story about a serial killer, who for years terrorized the provincial town. The film combines the features of a social drama, thriller and detective, and in such proportions that every genre emphasizes the benefit all the others, and each genre has a different interpretation of what is happening on the screen ugliness flavored irony and biting satire. The main attribute is cinematic simplicity of presentation. The action film like copies reality in all its paradoxical forms.
The focus of the line is a detective catch a maniac. The investigation is conducted by three colorful figures: an ordinary provincial inspector Park, a volunteer civilian Zhu and Sioux City officer. They have different methods of finding the perpetrators, but they are always a step behind either clever, or incredibly lucky geek. The images of these characters Joon-ho Bong, presented the main types of the "punitive expedition against the law" and reflected a variety of views on the work of the police and society in general.
Joon-ho Bong brilliantly shows what looks like a provincial police are not capable of almost anything. Especially, in the search for a dangerous criminal. At the same time, all the characters and police childishly naive. Carried away by the great ideas of the capture of serial killer, law enforcement officers are caught in the midst of life's problems. Indicative in this respect, the first scene: a policeman is sent to the field where the body was found the dead girl, and there is a light-hearted The kids sports with evidence. Instead of a policeman have to run for the children to snatch them out of the hands of innocent traces of the crime.
Screenshots:
Download: