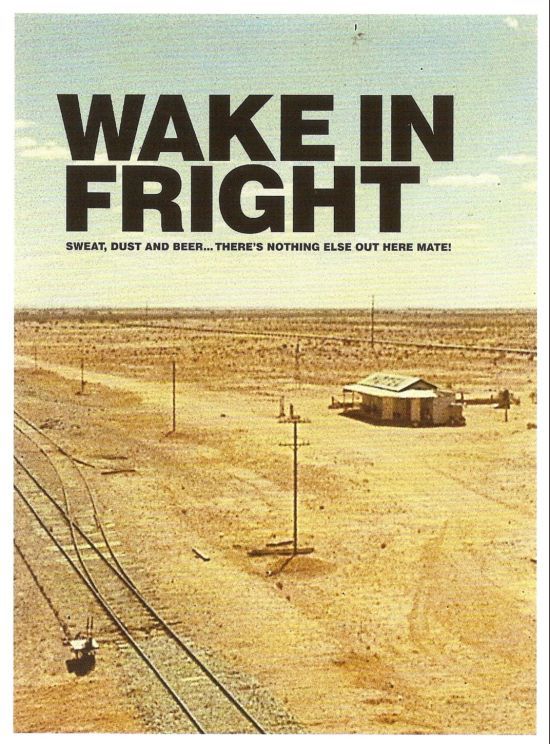 Year: 1971
Duration: 01:37:14
Directed by: Ted Kotcheff
Actors: Donald Pleasence, Gary Bond, Chips Rafferty, Sylvia Kay, Jack Thompson and Peter Whittle
Language: English
Country: Australia | USA
Also known as: Outback, Outback – Le réveil dans la terreur, Pelos Caminhos do Inferno, Réveil dans la terreur, Vaarallinen loma
Description: John Grant – works as a teacher in a remote province. Waiting, finally, of the long-awaited vacation on the way to Sydney passing through a small town Bundanyabba. What should have been a single innocent sleepover turns first journey on the hot spots, and then completely prolonged immersion in provincial crazy drunk party, robbery and hunting kangaroos.
Review: It's hard to believe that behind this statement of the existential parable responsible Canadian director Ted Kotcheff , with varying degrees of success working in a variety of genres . Of course, many will say that the director has in the bank of the famous " First Blood " ( 1982), or stupid " Weekend at Bernie's " ( 1989). But, nevertheless , these tapes are fundamentally different from picture filmed in Australia "Dangerous Awakening" (1971 ) – ambitious in its conception and execution by the unordinary .
Unlike clamped in a studio setup 80s and 90s , this picture does not look Kotcheff constrained . It is made with the notorious " semidesyatnicheskoy " freedom and spectacular in every way – a sharp installation , mobile camera , suppleness in the demonstration scenes of sex , violence and naturalism. In this case, all of the above is so inseparably with the history that the director does not go into pure formalism or ekspluateyshn .
But of course most importantly, the culminating event of tape – this episode hunting kangaroos. Interestingly, the pattern Kotcheff has similarities with a completely different in mood, brilliant Sam Peckinpah film " Straw Dogs " ( 1971). In both works there and hunting. But if " the Dog ", this episode is full of symbolic meaning , is more psychological scene and character , in " The Awakening " – a whole illustration of human madness. And it may not emerge in the memory of the work of Carlos Saura's "The Hunt " (1966 ) ?
However, despite this , the film is completely different Kotcheff and from the " Hunt ", and from the above Peckinpah film , and was released after a year of " Deliverance " (1972 ) by John Burma , which weighed on the viewer almost surreal horror. Violence in the "danger of waking up " is less and it is a different matter .
Screenshots:
Download: