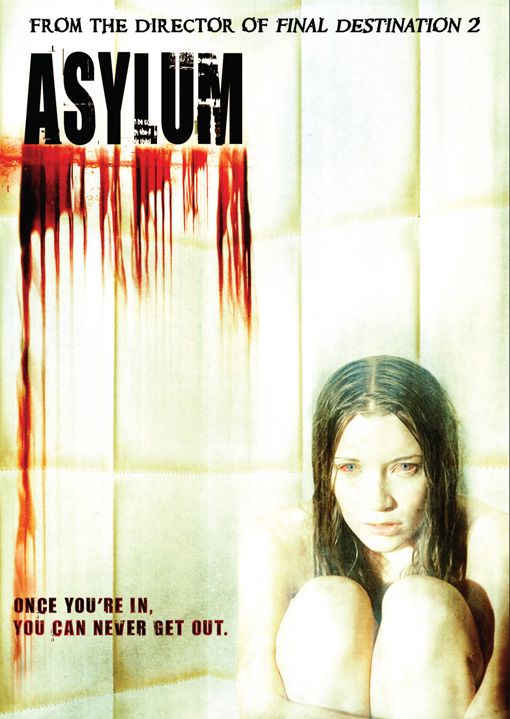 Year: 2008

Duration: 01:25:17
Directed by:  David R. Ellis
Actors: Sarah Roemer, Jake Muxworthy and Mark Rolston
Language: English
Country: USA
Also known as: Internados
Description: Having settled in the newly renovated hostel, freshmen learn that many years ago, in this building was housed the psychiatric clinic where the mad doctor put macabre experiments on helpless patients. The doctor was killed, but his ghost still wanders through the building in search of new victims ...
Review: "Asylum" - a story about a group of students to move into a renovated dormitory housing, and in the past - the department of psychiatric hospitals. Phantom of the murdered doctor hunts and sophisticated "cures" poor students. One of the main actors of this film Mark Rolston also starred in Humanoids from the Deep
The film has turned out not so hot. Events do not get carried away, acting looks unnatural scenery not shine diversity. Yes, it is clear that the crew tried to do something very terrible, but unfortunately it did not work. In the "loony bin" there is nothing that could well pull the nerves. No takintvennosti. Although, the only thing I liked was the scene in which the students first enter the dark corridor of the former psychiatric hospital. Looks impressive, I think. But this does not save the movie. I also did not like that the students too long to tell their stories. We came to see the horror and not complain to melodrama.
In general, the film leaves no typical horror sensation. From the start, the film does not capture. "Asylum" - the film is not interesting in all plans, so do not even think for him to go.
Screenshots:
Download: