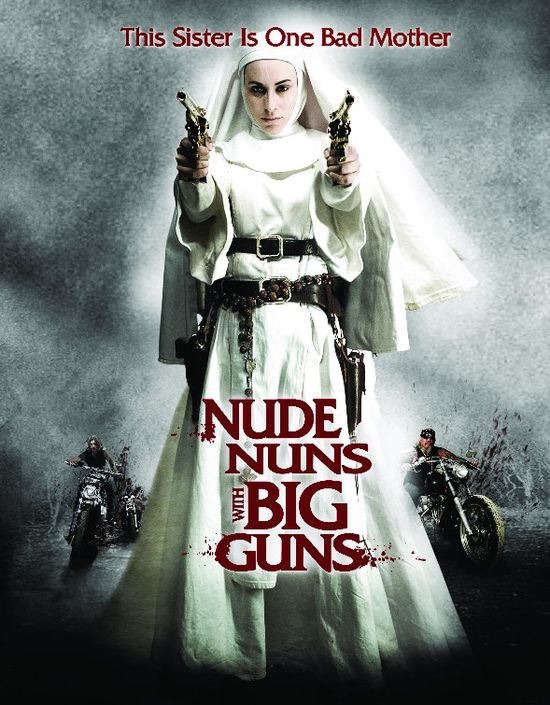 Year: 2010
Duration: 01:28:03
Directed by: Joseph Guzman
Actors: Asun Ortega, David Castro, Perry D'Marco, Maxie J. Santillan Jr, Aycil Yeltan
Language: English
Country: USA
Also known as:
Description: Hiding behind the monastery walls from the dangers of the outside world, sister Sarah is not expected that falls directly into the clutches of criminals in cassocks: under the guise of the holy Cross acted conspiratorial drug cartel. Controlled priors "quiet abode" novice packaged cocaine, and the church bus were transported goods for major dealers.
Once, during a delivery in the bus found to be missing ... robbery suspects were only three: two nuns bandits shot and killed on the spot, and Sarah took with him a drug lord. Without thinking, he pumped her drug and handed in a brothel. Nearly died of an overdose, beaten and raped Sarah woke up in a shack and heard the voice of God, calling it revenge ...
God's will, Sister Sarah has collected an arsenal of weapons and declared war on his tormentors, destroying them one by one. Church drug mafia and associated band «Los Muertos» vowed head off rebellious nun. But the name of the Lord on their lips and large-caliber pistol in his hand she gave them extraordinary judgment day!
The director of Nude Nuns with Big Guns has also made my favorite rape&revenge movie Run! Bitch Run! which has a very hot lesbian rape scenes
Screenshots:
Download: